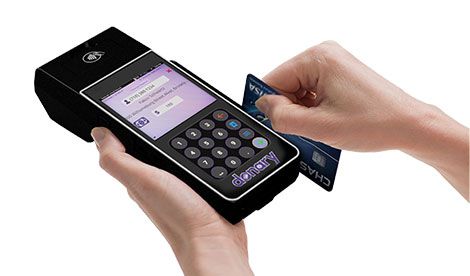 Wholesale, Retail & Moto
In this modern age of electronic innovation, even the smallest supplier of manufactured products needs electronic payment processing and inventory management.
Whether your organization serves B2B needs, is direct-to-consumer or is basically a traditional retail establishment, electronic processing helps solidify your bottom line. Our payment processing services eliminate the inefficient, mistake prone tasks of paper records, invoices and payments. By saving time and erasing the risk of error, you'll experience seamless integration between your inventory levels, employee time-tracking, payment processing, bill paying and accounting tasks.
By offering B2B and retail merchant rates and packages that are customized to your specific business needs, our electronic processing services help fortify your company's bottom line. Our payment solutions company works to protect your reputation as well as your profits.
Find out more about our wholesale and retail business applications and how they can help you by calling our customer care team at Americard Payment Processing today.
What Our Customers Are Saying
A Pleasure
Was a pleasure dealing with Sol! He helped us thru the whole process is getting our account approved! We are now fully functioning.
- FA
Fantastic
Everything worked exactly as advertised. Customer service was fantastic and setup was very easy. Choosing the right credit card processing solution can make or break your business, and I am very happy with my service. Americard is a good fit for every business.
- Veronica S.
Great Service
Great customer service. They have a great rate and very pleased. I highly recommend giving them a try.
- Moishe K.
Ready to get started? Apply now for our credit card processing services.
No matter which service you choose, Americard lets you accept credit cards without making a big dent in your margins. Confusing discount rates and merchant pricing can make it difficult for merchants to compare competitive quotes and choose the best program for their business.