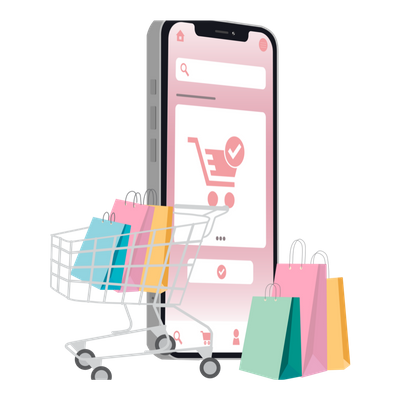 Payment Gateway
Internet sales present today's future-forward businesses with a variety of new challenges that have just recently become a major consideration for online merchants. By selling your products online, you must provide your customers with easy and secure payment processing solutions without friction and hassles.
Our payment processing services focus on making your web transactions safe, secure and scalable by offering full service payment gateways for e-commerce businesses of all sizes. By enabling you to accept a variety of credit cards, gift cards and other payment options, we help you grow your business. Our payment gateway services make it more feasible for your customers to purchase your products without hassle or inconvenience. After setting up and managing online payment gateways for thousands of global merchants, we have the knowledge and expertise to offer highly effective and affordable options for your business too.
Ecommerce gateways can be integrated into virtually any internet storefront using an HTML query string or a simple form submission. With the use of our Universal Shopping System, you can embed products for sale on any website without the use of scripts, programs or other complicated technology.
Find out more about our innovative software capabilities by contacting our team of sales consultants today.
What Our Customers Are Saying
A Pleasure
Was a pleasure dealing with Sol! He helped us thru the whole process is getting our account approved! We are now fully functioning.
- FA
Fantastic
Everything worked exactly as advertised. Customer service was fantastic and setup was very easy. Choosing the right credit card processing solution can make or break your business, and I am very happy with my service. Americard is a good fit for every business.
- Veronica S.
Great Service
Great customer service. They have a great rate and very pleased. I highly recommend giving them a try.
- Moishe K.
Ready to get started? Apply now for our credit card processing services.
No matter which service you choose, Americard lets you accept credit cards without making a big dent in your margins. Confusing discount rates and merchant pricing can make it difficult for merchants to compare competitive quotes and choose the best program for their business.