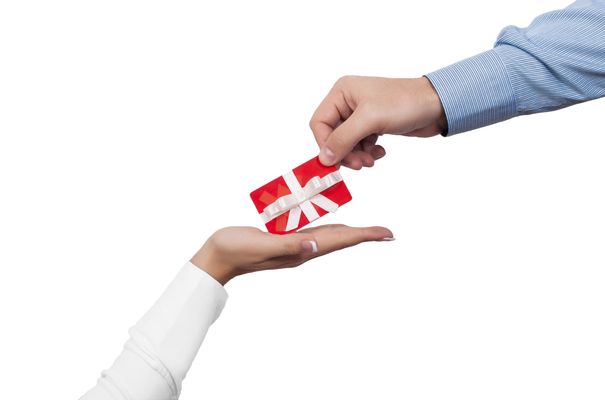 Gift and Loyalty Program
The returning loyal customer is gold to any business, regardless of the industry. It is said that it costs much more to attract new customers than to keep them, which is why loyalty programs have become so popular for both the customer and the merchant. Done right, the best loyalty programs keep customers coming back through your doors, reducing your marketing expenses and bolstering your bottom line.
By electronically tracking purchases and other transaction activities, our membership and loyalty program options allow merchants to automatically record point balances, promotions, merchandise credits and gifts without error. Loyalty systems prompt customers to return to your business and enjoy the perks of being a valued customer.
At Americard Payments, our card programs are designed and implemented to not only act as a great marketing tool, but to offer an all-encompassing sales recording and data processing option. Our payment solutions company takes the guesswork out of redemption and card balance-keeping. By offering an electronic card to your customers, returns and merchandise credits are kept free of error and trackable in the most transparent manner. Our electronic customer rewards cards allow customers the opportunity to know exactly how much their gift card or merchandise credit is worth or how many points they need before their next reward. Therefore, electronic cards benefit everybody on both sides of the sales counter.
Find out more about implementing an electronic loyalty system and customer rewards by consulting with one of our experts today. We can help develop a plan that suits your business needs while exceeding your expectations.
What Our Customers Are Saying
A Pleasure
Was a pleasure dealing with Sol! He helped us thru the whole process is getting our account approved! We are now fully functioning.
- FA
Fantastic
Everything worked exactly as advertised. Customer service was fantastic and setup was very easy. Choosing the right credit card processing solution can make or break your business, and I am very happy with my service. Americard is a good fit for every business.
- Veronica S.
Great Service
Great customer service. They have a great rate and very pleased. I highly recommend giving them a try.
- Moishe K.
Ready to get started? Apply now for our credit card processing services.
No matter which service you choose, Americard lets you accept credit cards without making a big dent in your margins. Confusing discount rates and merchant pricing can make it difficult for merchants to compare competitive quotes and choose the best program for their business.