Delivery on the Go and QSR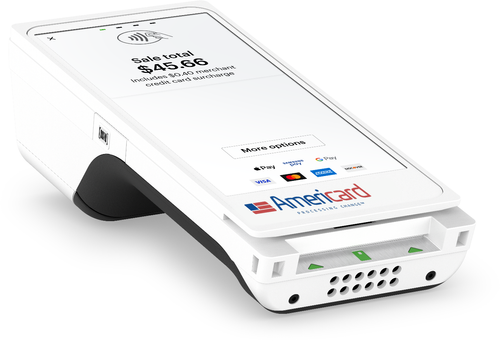 Delivery on the Go and QSR
Nobody understands the beauty of mobile payment processing technology more than those who make their living out of mobile "offices." Such mobile merchants include food truck chefs, independent plumbers, roofers, contractors, and limo and taxi drivers. Our mobile payment processing services are game changers for mobile merchants.
By integrating a number of business applications under one intuitive, user-friendly interface, we help a variety of on-the-go business owners offer simple and convenient payment methods. Our secure mobile payment processing services deliver confidence to your clients as well as almost instant access to funds. Our payment solutions company offers special rates and packages for small businesses of all types by supporting the local economy in a variety of ways.
Arm your mobile staff with the absolute best in electronic payment processing options and start reaping the benefits of affordable convenience. Call the Americard client care team today to get started.
What Our Customers Are Saying
A Pleasure
Was a pleasure dealing with Sol! He helped us thru the whole process is getting our account approved! We are now fully functioning.
- FA
Fantastic
Everything worked exactly as advertised. Customer service was fantastic and setup was very easy. Choosing the right credit card processing solution can make or break your business, and I am very happy with my service. Americard is a good fit for every business.
- Veronica S.
Great Service
Great customer service. They have a great rate and very pleased. I highly recommend giving them a try.
- Moishe K.
Ready to get started? Apply now for our credit card processing services.
No matter which service you choose, Americard lets you accept credit cards without making a big dent in your margins. Confusing discount rates and merchant pricing can make it difficult for merchants to compare competitive quotes and choose the best program for their business.