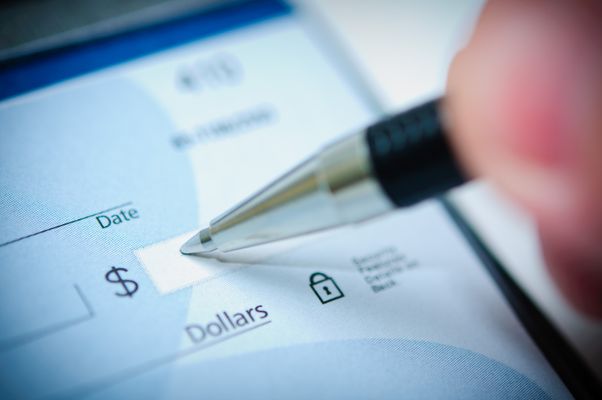 Check Services
Take the inconvenience out of accepting paper checks as payment with Americard's industry-leading check guarantee and conversion services. By allowing you to more happily accept your client's checks, you'll give them just one more reason to remain your loyal customer.
Avoiding chargeback liability and insufficient funds, our check processing services mean risk-free, same day processing and less trips to the bank to make deposits.
By converting paper checks into electronic payments, Americard's payment processing services allow you to be able to accept checks as easily, conveniently and safely as credit or debit card payments. Processing your checks from the privacy of your own office, your funds are transferred into your business checking account within five days.
Check processing services by Americard allow you to:
Accept checks by phone/fax/internet
Auto-collect NSF fees
Enjoy online reporting
Pay vendors with electronic checks
Auto-redeposit bounced checks
Easily collect recurring payments
Integrate your payment software and website portals
With next-day access to funds and little to no setup fees, our electronic check conversion and guarantee programs allow merchants like you to accept checks without hassle or risk. Find out more about adding check conversion to your payment options package by contacting our team of experts today.
What Our Customers Are Saying
A Pleasure
Was a pleasure dealing with Sol! He helped us thru the whole process is getting our account approved! We are now fully functioning.
- FA
Fantastic
Everything worked exactly as advertised. Customer service was fantastic and setup was very easy. Choosing the right credit card processing solution can make or break your business, and I am very happy with my service. Americard is a good fit for every business.
- Veronica S.
Great Service
Great customer service. They have a great rate and very pleased. I highly recommend giving them a try.
- Moishe K.
Ready to get started? Apply now for our credit card processing services.
No matter which service you choose, Americard lets you accept credit cards without making a big dent in your margins. Confusing discount rates and merchant pricing can make it difficult for merchants to compare competitive quotes and choose the best program for their business.