At Americard Payment, we offer credit card processing services to businesses of all sizes and types. Customer care is always our number one priority, which is why we are there to build relationships with our customers every step along the way. The better service that we provide you, the better service you will be able to provide for your customers. We work with a variety of small businesses, and starting a business can be one of the scariest undertakings that you will ever make. Although we cannot make all the decisions for you, we can help to provide the best credit card processing solutions for your establishment. In our last blog, we discussed some helpful tips in opening a coffee shop. Today, we would like to further explore this topic:
Choose The Right Location
When opening a coffee shop, your location is critical to the success of your establishment. In fact, your location could ultimately make or break your business. We would like to stress that it's better to wait awhile for the right location rather than to settle on a less-than-ideal location immediately. Also, do the research on the location that you are considering. What kind of businesses would surround your establishment? Will there be plenty of foot traffic in the area? Why did the previous tenant vacate? Also, it's a good idea to talk to neighboring businesses to see how they feel about leasing from the landlord. Consider reaching out to your local Chamber of Commerce to get an estimate of the traffic numbers around your potential location.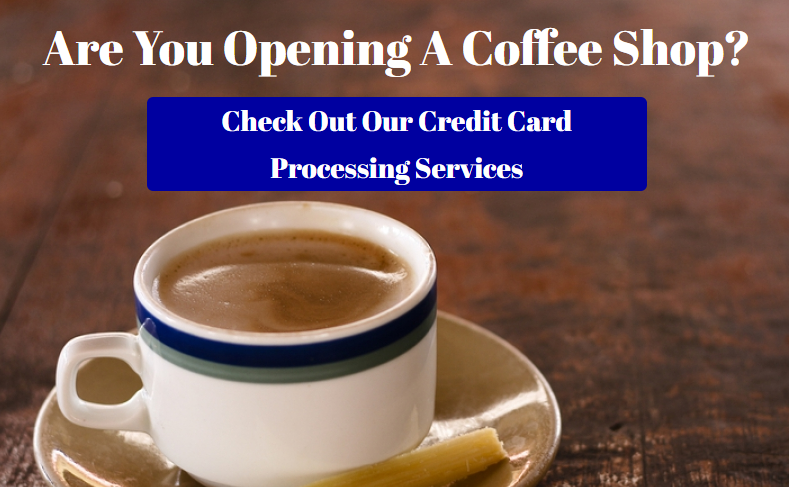 Employee Training
We've already emphasized the importance of hiring friendly people to work in your coffee shop, but your employees need proper training as well. All the smiles in the world are useless if you don't know how to make a great cup of coffee. Your coffee shop needs to make a great first impression with customers who have been waiting for the shop to open. Therefore, you want for your staff to be properly trained so that they can exceed your customer's' expectations.
Some coffee shop owners educate themselves and then train their staff themselves, which is only a good idea if you have several years of experience in the industry. An excellent trainer needs to have extensive knowledge about coffee and also know how to train people. Although roasting companies do offer training, sometimes they can be rather low in quality. However, there are coffee education programs available that provide high-quality, regular training to both coffee shop owners and baristas. These programs provide education into the workings of a specialty coffee shop as well as fundamental coffee brewing techniques.
Menu
When creating a menu for your coffee shop, you want to consider who your clientele will be and where you are located. Also, consider the demographic of your clientele. Once you have answered these questions, make sure that you don't make your coffee menu too complicated or confusing.
Are you opening a coffee shop? Contact Americard Payment today for your credit card processing services. We will provide you with the latest technology as well as with customer support to help you get up and running.